MUSCULOSKELETAL PHYSIOTHERAPY EXPERTS IN MELBOURNE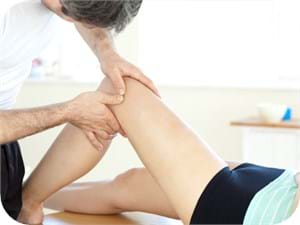 Physiotherapy Clinics in Essendon & Blackburn.
We Fix Your Aches & Pains!
At Melbourne Sports Physiotherapy, our physios are big believers in curing your aches and pains, not just treating the symptoms. We know you don't want to spend all day on the treatment table, so we get to the root cause of your condition. We provide Sports, Spinal and Musculoskeletal Physiotherapy to adults, adolescents & children, for all injuries and conditions.

You will be given the knowledge and support so you can manage your condition. We only do what we know works. We are a "hands-on" clinic, and combine muscle activation, strengthening, core, balance, proprioceptive and stretching exercises to complement all of our manual mobilisation, manipulation and dry needling treatments. We believe this keeps you performing at your peak and importantly, assists in avoiding re-injury. After all, prevention really is the best medicine for you!
book initial physiotherapy consultation online now

For your convenience, Melbourne Sports Physiotherapy has physiotherapy clinics located in Essendon and Blackburn. We open early and close late, making it easier for you to see us. Our HICAPS system allows you to claim your private health 'extras' rebates immediately. Appointments are longer than average duration, ensuring your body gets the best physiotherapy care it deserves! The staff at Melbourne Sports Physiotherapy have the knowledge and experience to treat all injuries, including: