Post-Operative Physiotherapy Rehabilitation Melbourne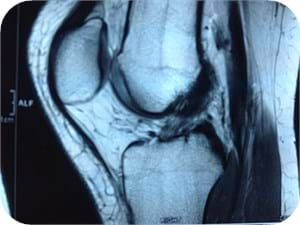 Your surgery is only the beginning - you need to do your injury rehabilitation properly for best outcomes following your surgery!
Any orthopaedic surgical procedure requires precise physiotherapy injury rehabilitation in order to maximise the outcome.
Some procedures don't require much rehabilitation at all, whereas other procedures can take many months to achieve a full recovery.
The physiotherapists at Melbourne Sports Physiotherapy have the expertise and experience to assist you with a return to full function, in the quickest time possible, with efficient post operative programs.
BOOK ONLINE NOW TO FIX YOUR PAIN
HOW DO YOU KNOW WHICH REHABILITATION CLINIC IN MELBOURNE TO CHOOSE AFTER YOUR OPERATION?
Once you've had your surgery, you're really on the beginning of your journey.
Usually, it will take a few days to get over your anaesthetic and postoperative pain medication, though for the most common orthopaedic procedures, your orthopaedic surgeon will generally suggest you see a physiotherapist around 7-14 days.
Every operation is different, though it's often the perfect time for you to start some basic mobility and very gentle strengthening of the affected area, and an even better opportunity to seek clarification on any questions regarding your allowed movements and rules in the post operation stage.
Picking a clinic to attend should be a simple task, though with so many many options, it can be overwhelming.
Often your surgeon will suggest an excellent physiotherapy centre that they have worked with in the past. The team at Melbourne Sports Physiotherapy have close links to the many good surgeons of Melbourne, so we can help point you in the right direction if you are wondering who you should see for surgery. (We can also point you away from someone if you're concerned you're not being seen by a reputable clinician!).
BOOK ONLINE NOW TO FIX YOUR PAIN
PHYSIOTHERAPY REHABILITATION IN MELBOURNE.
The physiotherapy clinic you choose in Melbourne for your rehabilitation post operation should have experienced clinicians who have a proven track record of helping rehabilitate people with the same surgery as yours.
Most often, you'll be able to see the practitioners biography online, though if in doubt as to whether they can assist you, simply call the clinic and ask if they have experience in this type of post operation physiotherapy.
The other important factor is does your physiotherapy rehabilitation clinic have the equipment and facilities to adequately rehabilitate you?
Things to look for are great gym and strengthening areas, whilst some have pilates spaces. Really important pieces of technology are force plates and dynamometers, which measure how strong (or weak) your body may be, and gives insight into what needs to be targeted with your bespoke rehabilitation, and also tells you when you have reached sufficient strength for discharge.
At Melbourne Sports Physiotherapy we use VALD strength testing equipment, which is the same as the elite AFL and other sporting codes use. Some codes and clubs don't even have this equipment, and come to our clinic to use it.
BOOK ONLINE NOW TO FIX YOUR PAIN
NEED A REHABILITATION CLINIC IN MELBOURNE AFTER YOUR OPERATION?
Great, we can help you!
Located across Melbourne, our postoperative physiotherapists can guide you for all rehabilitation programs involving the hip, knee, shoulder, ankle, foot and spine.

We have up to date, effective and safe physiotherapy rehabilitation programs for multiple conditions. These include, but are not limited to:
Knee Ligament reconstruction
Sub-Acromial Decompression
SLAP repair
Shoulder replacement
Ligament repair
Tendon reconstruction
Spinal surgeries
HOW CAN WE HELP YOU?
At Melbourne Sports Physiotherapy our goal is to get you moving pain free as soon as possible.
But, we also want you to actually move better and live a healthier, more active and fulfilling life!
If your sports, fitness training or work has been wearing your body down, book in with one of our expert massage therapists so we can help you reduce your pain or stiffness.
If you are showing some signs of this condition or simply want help prevent this from happening in the future then book in with one of our highly experienced Remedial Massage Therapists today!
You can make an appointment by calling or booking online.
BOOK ONLINE NOW TO FIX YOUR PAIN
To book an appointment with a Post-Operative Physiotherapist through Melbourne Sports Physiotherapy, please Book Online or call the Essendon or Blackburn physiotherapy clinics.