Trochanteric Bursitis/ Greater Trochanteric Pain Syndrome treatment & Physiotherapy Melbourne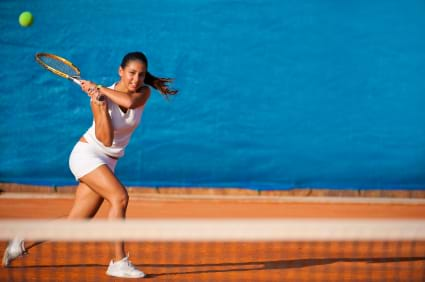 By Rebecca Huppert, Physiotherapist
Pain on the outer aspect of the hip is often labelled as trochanteric bursitis, i.e. inflammation of the fluid-filled sack that sits over the prominent hip bone. Patients suffering from hip pain in this region are often referred for an ultrasound, given a diagnosis of "trochanteric bursitis", and then commonly offered a cortisone injection as treatment.
More recently, the health profession has started referring to pain of the outer hip as Greater Trochanteric Pain Syndrome (GTPS). This is an umbrella term that includes multiple causes of pain in this region, most notably gluteal tendinopathy. This change in terminology came about because many studies found that very few people suffering from lateral hip pain actually had inflammation of the bursa. Additionally, scans of this area have very poor specificity, meaning that in cases where there may appear to be a bursitis, many are likely to be a "false positive" result. Rather, it has been found that lateral hip pain is more commonly caused by injury to the gluteus medius and or minimus tendons.
GTPS is characterised by pain on the outside of the hip and is most aggravated when lying on the affected side, sitting cross-legged and with prolonged walking. Women are up to four times more likely to suffer from GTPS than men. Cortisone injections may have a good short-term effect, relieving pain for up to a few weeks, however do not have positive long-term results.
The best management for GTPS is to identify and address the cause of the condition. One of the most common contributors to this pain is weakness of the gluteal muscles, and a physiotherapist is the perfect therapist to see to guide you through a specifically targeted and gradually progressed rehabilitation program. In addition, avoidance of aggravating activities such as lying on the affected side, crossing the legs and extensive walking should be avoided to minimise any irritation to the area.
If you are suffering from lateral hip pain, or have been diagnosed with trochanteric bursitis, come and see one of the physiotherapists at Melbourne Sports Physiotherapy Essendon and Blackburn South to discuss your diagnosis and develop a suitable management plan.
To make a booking to see your local Melbourne physiotherapist for treatment of your trochanteric bursitis or greater trochanteric pain syndrome, please call your local clinic or book online.
References:
Barratt, P.A., Brookes, N. & Newson, A. (2017). Conservative treatments for greater trochanteric pain syndrome: a systematic review. British JOunral of Sports Medicine, 51: 97-104
Fearon, A.M., Scarvell, J.M., Neeman, T., Cook, J.L., Cormick, W. & Smith, P.N. (2013). Greater trochanteric pain syndrome: defining the clinical syndrome. British Journal of Sports Medicine, 47: 649-653
Grimaldi, A., Mellor, R., Hodges, P., Bennell, K., Wajswelner, H. & Vicenzino, B. (2015). Gluteal tendinopathy: a review of mechanisms, assessment and management. Sports Med, 45: 1107-1119