Can you get medicare rebates for physiotherapy?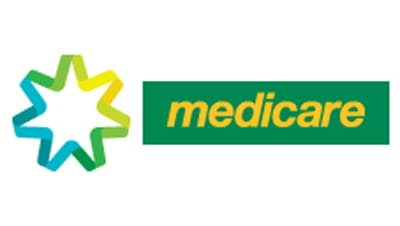 Can you use Medicare rebates for Physiotherapy in Melbourne?
To cut straight to the point, YES you can use Medicare rebates for physiotherapy services!
Physiotherapy is widely regarded as an excellent treatment option for a myriad of musculoskeletal conditions, such as hip and knee arthritis, shoulder rotator cuff tears and bursitis, tennis elbow, all tendon pain, low back pain and neck pain.
We want to be able to help as many people as possible, with all their musculoskeletal and sports injury needs, so our clinic is very proud to accept and process Medicare rebates for physiotherapy consultations.
Need to see a physio? Book online here
How does it work: Medicare rebates for physiotherapy?
Overall, it is quite a smooth process to claim a Medicare rebate for physiotherapy sessions.
Firstly, there are some small steps that need to be completed, prior to being able to claim Medicare rebates for physiotherapy. This program has had some name changes, though Medicare rebates for physiotherapy may be known as CDM (Chronic Disease Management) and previously EPC ( Enhanced Primary Care).
Step 1- you will need to have what is deemed a chronic and complex musculoskeletal condition. A chronic condition is generally considered a problem or condition that you have had for longer than 6 months, or is likely to last more than 6 months, and the complex component means that there are 3 or more health practitioners caring for you ( eg your GP, Specialist, Surgeon, Physio, Dietician etc). Speak to your GP about these requirements, as you need to qualify to be eligible.
Step 2- your GP needs to 'approve' your eligibility, and will then complete the necessary paperwork to place you on the Chronic Disease Management Plan (CDM for short).
Step 3- you attend for physiotherapy consultations at one of our Melbourne clinics, get some excellent treatment and advice, and once you have paid your invoice in full, we proceed to claim the $54.60 rebate (as correct in June 2021), back from your physiotherapy consultation fees at the time of payment.
We can claim the rebate on the spot for you, right here in the clinic, saving you from attending a Medicare office. Happy days!
The rebate is usually a lot higher than what most private health funds will give you.
What are the consideration when claiming a Medicare rebate for Physiotherapy?
There are some restriction places on the CDM program. Read on for the particulars of the CDM program.
You are entitled to 5x 'Allied Health' consultations per calendar year. If your GP has ruled that you have a chronic condition (remember, that's greater than 3 months duration). This could be used for 5x physiotherapy visits, or 3x physiotherapy and 2x podiatry visits in the calendar year.
These 5 visits restart each calendar year, though you will need a new referral from your GP every 12 months.
You will pay the full physiotherapy consultation fee at the time of your appointment. Then the magic happens.
We will swipe your Medicare card on our registered HICAPS machine, and enter your GP's provider number and a few other details. This then activates the rebate, which we then put the rebate back onto your debit card (Medicare don't allow it to go onto a credit card).
Overall, depending on your appointment type, you're around $40 out of pocket at the end of the day. It's a lot better than the majority of private health insurance funds and rebates!
That's it, you're done.
BOOK MEDICARE PHYSIO ONLINE HERE
What could go wrong trying to claim Medicare rebates?
Nothing that's ever a major problem, assuming you fit the eligibility criteria.
As long as your GP has deemed that you have a chronic and complex condition, and completed the necessary Chronic Disease Management plan paperwork, and nominated Melbourne Sports Physiotherapy as your Physiotherapy provider, you should not have any concerns. It's quite a smooth system that ends up saving you a substantial amount on your physiotherapy health care.
Occasionally, a Medicare card will not allow the rebate to be done on our machine. In this instance, you'd simply go to a Medicare office and have them rectify this.
Unfortunately, we cannot bulk bill Medicare rebates at our clinic. Like most GP clinics these days, patients will need to pay the invoice upfront, then claim the rebate on the spot.
So, what happens next? How do I get started on Medicare Rebates for Physiotherapy?
The first step is to see your trusted GP and ask them if you are eligible to participate in the CDM program.
Then you simply need to call us or book online for a Medicare CDM appointment, and we can get started on implementing your treatment plan to get you moving better, feeling great and performing at your best.
As part of the CDM structure, your physiotherapist will write 2 letters to communicate the treatment plan and outcomes, in order to achieve the best resolution possible.
If you already have private insurance, you should use your Medicare entitlements first, then use your private health rebates for any consultation outside of your nominated amount.
If you have any questions about how the Medicare rebates for Physiotherapy work, please call our friendly reception team, who'll be able to explain everything to you.
We look forward to seeing you in one of our clinics soon, and helping you move well, feel great and perform at your best!
BOOK MEDICARE PHYSIO ONLINE HERE
Related and Useful Physiotherapy Blogs
1. Does Physiotherapy Help with Knee Pain?
3. Running Injuries and How Sports Physiotherapy can Help
4. Should I see a Physio if I have injured my Hamstring?
5. Have Pain on the Outside of your Hip? How Physio can Fix Lateral Hip Pain