Formula 1 Fitness: How Drivers Avoid Back Pain and Neck Injuries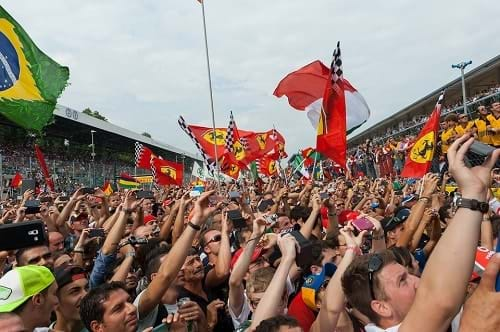 Formula 1 is Back in Melbourne!
Formula 1 Overview
Officially recognised as the FIA Formula One World Championship, F1 or Formula One is nothing less than highest class of top-flight single-seat auto racing – which explains the drivers' susceptibility to back pain and neck injuries – and is mandated by the Fédération Internationale de l'Automobile (FIA). Since its inception during the 1950s, Formula One has been regarded as the pinnacle of open-wheel racing, showcasing the best in engineering and physical endurance.
This year's Formula One season is the FIA's 71st, with 10 teams and 20 drivers competing for the sports 68th Formula One World Championship. It all kicks off at Albert Park this weekend for Melbourne's 22nd year.
The formula in the Formula 1 refers to the set of rules and regulations of the competition, which all drivers and participants must adhere to. The 2017 Formula One season has been slated for teams and drivers to compete through a series of 20 Grand Prix (French for grand prize) for the World Drivers' and World Constructors' championships. The Grand Prix series starts on March 26 in Australia and ends on November 26 in Abu Dhabi.
The 2017 Formula One season will be the first since 1994 where the reigning champion will not compete, as Nico Rosberg, the reigning Drivers' Champion has announced his retirement from the sport late last year.
This Year Cars are Faster, Increasing the Physical Demands on Drivers
Formula One cars have always been fast, however many people don't realise their circuit speed actually peaked in 2004. However now, for the first time in F1 history, the organisation has established "aesthetics" as one of the key points in the races regulations. The 2017 F1 cars are more aggressively designed and are wider, heavier and have much more down force. The rear wings have been lowered and grip has been improved which means, drivers will experience an increased level of speed compared to previous designs.
With the FIA's new rules for the 2017 Formula One season, particularly the "aerodynamic rules evolution, wider tires and reduction of car weight," Toto Wolff of Mercedes commented that drivers will find it more difficult to drive as the new cars will deploy more G forces on the driver's part.
Obviously, these design revisions are targeted at making the cars go much faster. And with the increased speed comes the drivers having to take their already-impressive fitness levels to a whole new level to ensure back pain and neck injuries are prevented.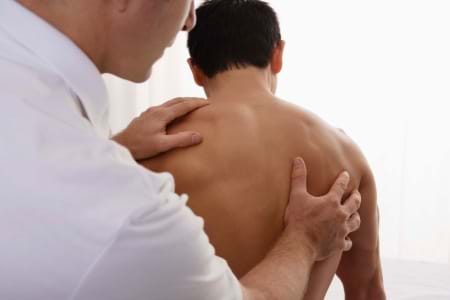 Drivers Physical Fitness is Vital
It's no surprise to hear that Formula One drivers are some of the world's most highly conditioned athletes. Their bodies, no doubt are particularly adapted to the rigorous physical requirements of the world's top-grade single-seater motor racing. With the race requiring drivers to have an extreme level of endurance and stamina, all drivers employ a team of professionals, including spine physiotherapy and back physiotherapy experts, to provide them with appropriate conditioning to be able to cope with the physical demands of the sport.
A driver's professional physiotherapy team, for example, helps ensure that the driver's fitness allows them to endure the rigors of his work eliminating the risks of suffering from back pain, spine or back injuries, and other physical ailments. Formula One cars have vast loadings that are able to create a sustained 3.5 g of cornering force, which means that the driver needs to be strong enough to last full-race distances.
Simply put, a physically fit Formula One driver will be less susceptible to injuries, such as neck and back pain, as well as less likely to suffer from lapses of a much-need concentration due to fatigue and weakness and insufficient physical condition. That said, all drivers undergo intensive periods of training many months prior to the start of the season and continue this throughout the season ensuring they maintain peak physical condition. While training may vary from one driver to another, popular training methods generally include running, cycling, swimming, and endurance training, among others. This is monitored by doctors and health professionals such as physiotherapists.
Because their work and the unusual loadings experienced by their necks and chest muscles, Formula One drivers also do a lot of strength training with specially designed rigs. These are particularly designed for the F1 drivers to develop specific muscles needed to endure and withstand cornering forces that come with their job, which are the primary causes of neck and back pain, to name a few.
It will be interesting to see how the drivers fare in the opening race. We'll be watching and supporting Australia's representative on the grid: @danielricciardo https://twitter.com/danielricciardo
At Melbourne Sports Physio we specialise in neck and back pain related physiotherapy, and have an experienced team for all your physiotherapy needs. Our expert physio team is highly trained to help ensure you get the training and exercise program you need to stay away or get help with neck and back pain problems. Contact our friendly team or book an appointment today.
1. Deep Tissue Massage: How It May Help You
3. Strengthen Your Back: Physiotherapy for Back Pain
4. Easy Physiotherapy Treatment for Tennis Elbow