Jennifer Callaghan- Sports & Musculoskeletal Physio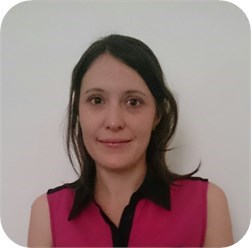 Australian Physiotherapy Association Titled Sports & Musculoskeletal Physiotherapist
Master of Physiotherapy (Musculoskeletal) (University of Queensland)
Master of Physiotherapy (Sports) (University of Queensland)
Bachelor of Physiotherapy (with Honours) (University of Queensland)
Jennifer is a physiotherapist with post-graduate masters qualifications in both sports and musculoskeletal physiotherapy.
Jennifer started working at Melbourne Sports Physiotherapy in 2014. Jennifer's sports experience includes the assessment and management of elite athletes in sporting programs with Tennis Australia and Surfing Australia, as well as community and semi-professional AFL, rugby league and soccer players. In addition, Jennifer is experienced in the treatment of performing artists including musicians and cast members of Broadway Musicals (The Little Mermaid, New York City). Jennifer has also tutored masters physiotherapy students at La Trobe University and the University of Queensland.
From her musculoskeletal studies, Jennifer has a special interest in the management of whiplash disorders, spinal pain, and shoulder and elbow conditions. As part of this work, Jennifer has worked in major public hospitals in Queensland and Victoria. These roles included
managing physio-led clinics for patients who are considering orthopaedic surgery or neurosurgery for back pain and neck pain
seeing patients in a hospital emergency department with acute musculoskeletal injuries.
Her goal is to help patients achieve their desired physiotherapy outcomes – whether it's improving athletic performance, relieving pain, or managing a chronic condition.
Email: jennifer@melbournesportsphysiotherapy.com.au Book an Appointment with Jennifer Callaghan