PHYSIOTHERAPY: OVERVIEW, BENEFITS AND THE IMPORTANCE OF TREATMENT SESSIONS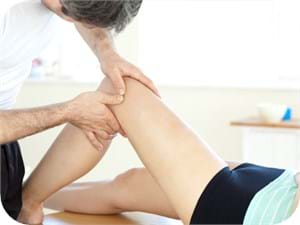 Have you ever had a physiotherapy treatment?
We visit physiotherapy clinics for a variety of reasons. Some may seek treatment for muscular problems, others need assistance due to other conditions. But what exactly is physiotherapy and what are the benefits? Here's a brief overview.
Physiotherapy: Overview and Benefits
Physiotherapy is a comprehensive approach to healthcare which is done by professionals who are dedicated to help patients increase their ability to move and function well. It restores and maintains functional movement, minimises pain and promotes overall wellness.
Physiotherapy does wonders to the body by providing the following benefits:
Provides valuable information on maintenance and support programs to minimise re-occurrence of a certain condition or functional decline.
Boosts and maintains physical performance and overall body function.
Assists with injury, disability and disease processes.
Controls acute and chronic conditions and activity restrictions.
Restores injury and the effects of disability with selected exercise programs and other necessary activities.
Conditions Treated by Physiotherapy
Physiotherapy treats a wide array of conditions including:
Cardiopulmonary: Physiotherapy offers assistance for people suffering from cardiopulmonary conditions. They can have enhanced day to day physical activity through a series of exercises and resistance training. Additionally, there are manual therapy and exercise that aid with secretion clearing in the lungs. Counseling is also given to patients to prevent future recurrence and behaviour modification. (Not available at Melbourne Sports Physiotherapy)
Cerebral Palsy: For cerebral palsy patients, physiotherapy is vital in enhancing postural control, minimising spasticity and deformity. Physiotherapy helps people through device utilisation to increase functional independence. (Not available at Melbourne Sports Physiotherapy)
Orthopaedic Cases: Orthopaedic cases are one of the most common conditions that can be treated with physiotherapy. This includes injuries, headaches, spinal pain, and fractures. Treatments involve techniques to improve strength and motion through manipulation, soft tissue massage, and trigger point therapy. This helps minimise stiffness and relieve pain.
Why You Should Stick to Your Physiotherapy Appointments
Physiotherapy appointments are essential, especially for recovery and rehabilitation periods. Recovery and rehabilitation involves a series of activities to help you recuperate. Some people recover fast and progress well ahead of schedule and others require more time. But no matter the case, it's important to stick to your schedule and remember that your recovery is a top priority.
Here are 3 reasons why sticking to your schedule is important.
1. Learn important information.
The nature and scope of your injury will determine how many appointments you need and the types of activities you should take. Your assigned physiotherapist will talk about the injury and provide a plan for recovery during your first appointment. Cooperating and following your physiotherapist's advice is very important for your improvement. You will learn the following along the way: unfamiliar terminology, recovery techniques and information on different injuries. Always ask questions if you need clarification.
2. Following your schedule means fewer appointments in the long run.
Established physiotherapy clinics make sure to keep the number of therapy sessions to a minimum. It is in their best interest to help you with your condition. Hence, follow and respect your physiotherapist's evaluation, schedule, and recommended activities so you can reduce setbacks and guarantee maximum improvement.
3. Motivate and encourage.
A physiotherapy clinic is not just a place for treatment. It can serve as a hub where people support and motivate each other. Peers and professionals encourage you to be stronger and to function better. As such, you don't just benefit from different activities, you also benefit from making essential lifestyle changes. Additionally, developing a deeper bond with your physiotherapist helps ensure you are guided and taken care of so you can progress with improved health.
With plenty of physiotherapies in Melbourne, how do you know which one to choose?
At Melbourne Sports Physiotherapy, our highly-qualified therapists are able to guide, assist and help you manage your condition. Our Melbourne physiotherapy clinic treats all injuries, body types and people of all ages. Our team has worked with elite athletes, occasional joggers and everyone in between. Call us for your first appointment and we'll make sure you get the best physiotherapy treatment available.
To book an appointment with a Physiotherapist at Melbourne Sports Physiotherapy, please Book Online or call the Essendon or Blackburn clinics.