Mornington international tennis tournament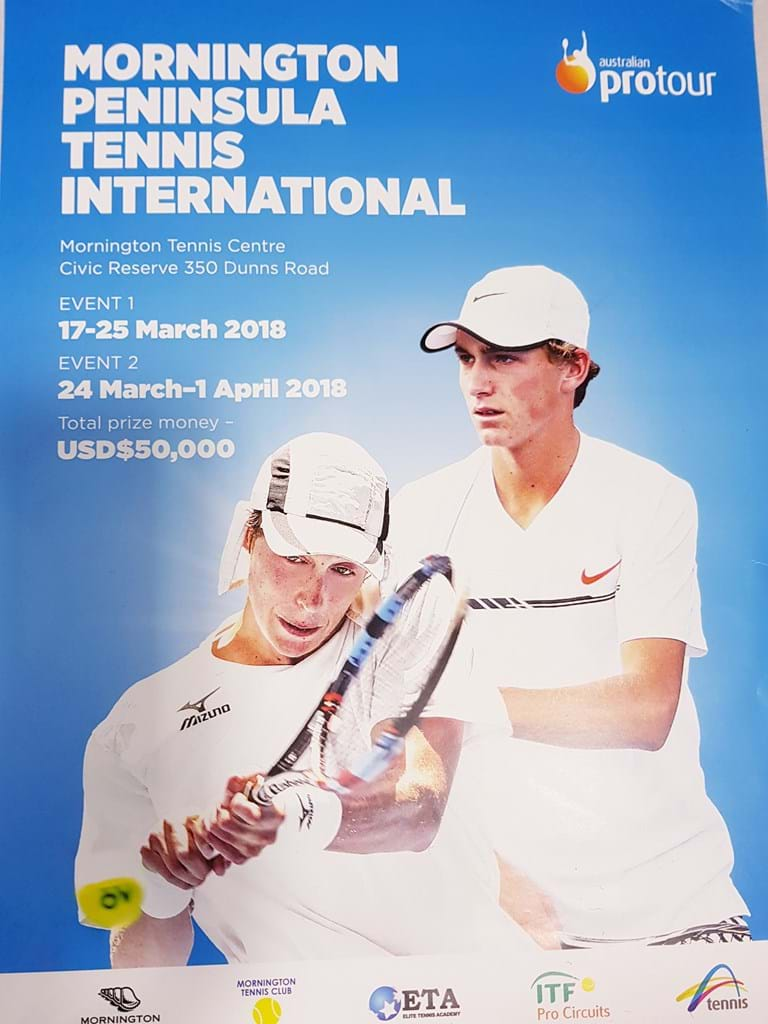 March 2018 - Tony Beecroft has spent the last week working for Tennis Australia, as physiotherapist for the Mornington Peninsula Tennis International, based at Mornington Tennis Club.
The clay court tournament is part of the Future's Pro Tour, which allows players to earn ranking points to get onto the ATP tour. The $25,000 USD tournament was held in very blustery conditions, with the number 1 seed, Marc Poulmans defeating the number 2 seed, Max Purcell 7-6 (5), 6-2 in the final.
Tony's role was pre and post match preparations for the players, which included mobility work and injury preventative taping, blister management and also on-court management for court calls during the matches. Tennis Physiotherapy is slightly different to clinic physiotherapy, as the time constraints put extra pressure on the therapist ot make the correct decisions.
If you are suffering from any tennis related injuries, please contact with Essendon, Blackburn South or North Melbourne Physiotherapy clinics, as Tony Beecroft consults from all 3 locations.