Western bulldogs are AFLW PRemiers!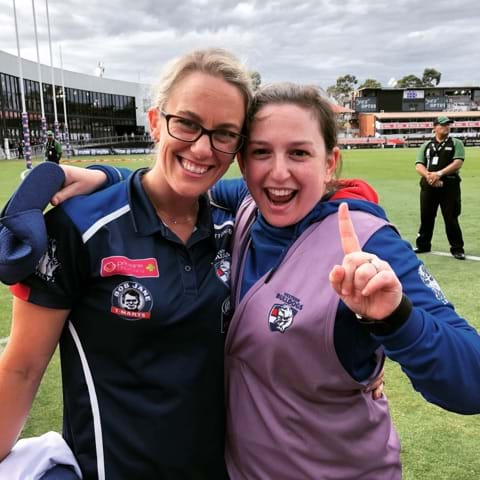 March 2018 - Congratulations to the Western Bulldogs on their AFLW Grand final win on the 24th March 2018. The game was played in horrible, rainy conditions for the first half, though these eased somewhat for the last half. The Western Bulldogs ( 4 goals, 3 points, 27) defeated a galant Brisbane Lions (3 goals, 3 points, 21) outfit by 1 goal. It is the Western Bulldogs first ALFW premiership, and for the Lions, it is their second Grand Final loss in as many years.
A massive congratulations must be given to the physios, doctors and massage therapists hwo worked with the staff, over a busy summer calendar. Melbourne Sports Physiotherapy's own Fiona Jacobs (Physiotherapist) and Rebecca Huppert (Physiotherapist) both coordinated and ran a successful sports physiotherapy AFLW program. They were very well supported by remedial massage therapist, Adam Pockran, who consults from the Essendon clinic on Mondays, Thursdays and Saturdays.
If you are looking to gain and advantage in your AFL pursuits, please contact your nearest clinic and request and appointment with Rebecca, Fiona or Adam. They treat both men and women who enjoy AFL football, for all levels of ability and age.