NEW Female Sports Physiotherapist- Jennifer Callaghan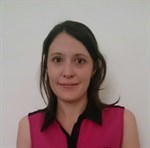 We are very proud and lucky to have a new female Sports and Musculoskeletal Physiotherapist, Jennifer Callaghan, join the expanding team at Melbourne Sports Physiotherapy. Jen has vast experience and knowledge with regard to sports injuries and rehabilitation and has worked across multiple sporting domains and clubs. She has TWO masters physiotherapy degrees (SPORTS & MUSCULOSKELETAL) giving her the skills and knowledge to get you back track as soon as possible. You can view Jennifer's physiotherapy background and experience by clicking here.
Jennifer will be consulting from the Essendon Clinic on Mondays and Wednesdays initially, and then Fridays from August onwards. You can book online or call the Essendon Clinic on 9337 8081.