Claim your $20 discount on a 60 minute massage now!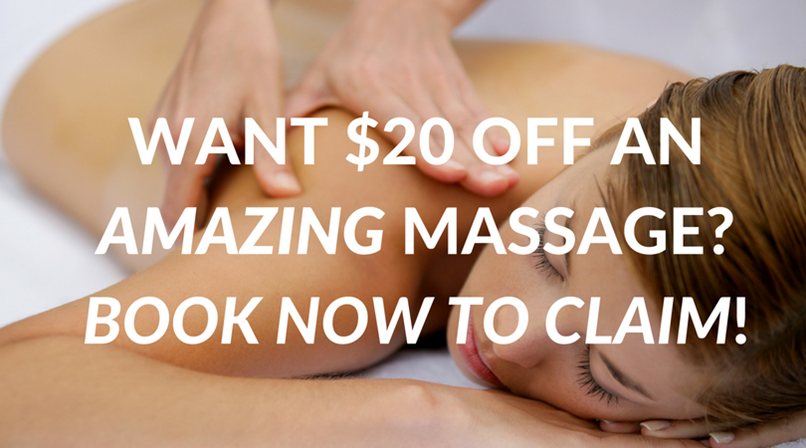 SECURE YOUR $20 DISCOUNT NOW- HURRY, IT WON'T LAST!
So you're looking for somewhere that just gives an awesome massage? Well, you've found it!
The team at Melbourne Sports Physiotherapy have years of experience, and work with AFL teams to keep their players in pristine condition. They're simply extremely good at what they do.
At our Essendon clinic, we use those same skills and knowledge to give your body the expert attention and care it deserves.
We're so excited by our Remedial Massage therapist skills that we just want to show the world how good they are, so for a limited time only, we offering you $20 off a 60 minute remedial massage! We must be feeling super excited and generous, because that's even cheaper than what we usually charge for a 45 minute massage!
Hurry, this is a limited time offer!
To claim the offer, simply book online below and make a note in the Comments section 'FACEBOOK$20'
We look forward to seeing you at our clinic and to helping you feel better, faster!
BOOK ONLINE HERE TO CLAIM YOUR $20 DISCOUNT - IT'S SO EASY!
TERMS:
1. Offer not redeemable or exchangeable for cash
2. Not transferable between other clients
3. Voucher expires within 3 weeks off clicking the Facebook link. You need to attend your appointment within this 3 week time frame.
4. You must make an online note in the comments section whilst booking online . Failure to do so will void your voucher. Use code"FACEBOOK$20" in comments section.
5. Cannot be used with any other voucher or offer at Melbourne Sports Physiotherapy
6. Only available at the Essendon clinic, for 60 minute consultations with Adam Pockran and Freya Tullberg.
7. $20 discount will be applied at the end of the consultation. Usual fee is $98, you will be charged $78 following the discount.
8. In the event of a dispute, the outcome lies with Melbourne Sports Physiotherapy management's decision.
9. Discount voucher is only to be used for new clients to the clinic. Current clients are exempt from the offer.