James Meredith - Remedial Massage Therapist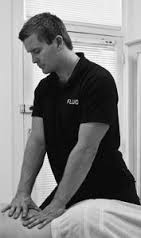 ​

Diploma Remedial Massage (MIMT)
Massage & Myotherapy Australia Member

(AAMT)
Level 1 Strength & Conditioning Coach (ASCA)
​James consults from the Essendon clinic on Thursdays and Saturdays.
James Meredith is a Remedial Massage Therapist with more than a decade's experience working within the allied health and sports performance industry in Melbourne. James's skill set is broad utilising his knowledge as a trainer, an educator, and strength and conditioning coach to ensure clients receive a highly professional remedial massage consultation.
James's extensive resume includes working with elite international and domestic athletes, and leading allied health professionals around Melbourne.
Ironman & Triathlon Club

Athletes
10 years + Multi Discipline Clinical Experience
James takes an evidence based approach based on a thorough understanding of a client's presentation. James's aim is to achieve the best possible outcome whether it be purely for relaxation, or in the management of soft tissue injury or dysfunction.
"Every health practitioner has a responsibility to facilitate a discussion around health expression with the people we see". We should aim to help our clients by listening, educating, and taking an evidence based approach to applying our skill sets".
Relaxation Massage

Deep Tissue Massage
Sports Massage

Dry Needling
Structurally Integrated Techniques
Mobility,

Stability and Strength

Programming
Email: James@melbournesportsphysiotherapy.com.au Book an Appointment with James Meredith.