James Grierson- APA Sports Physiotherapist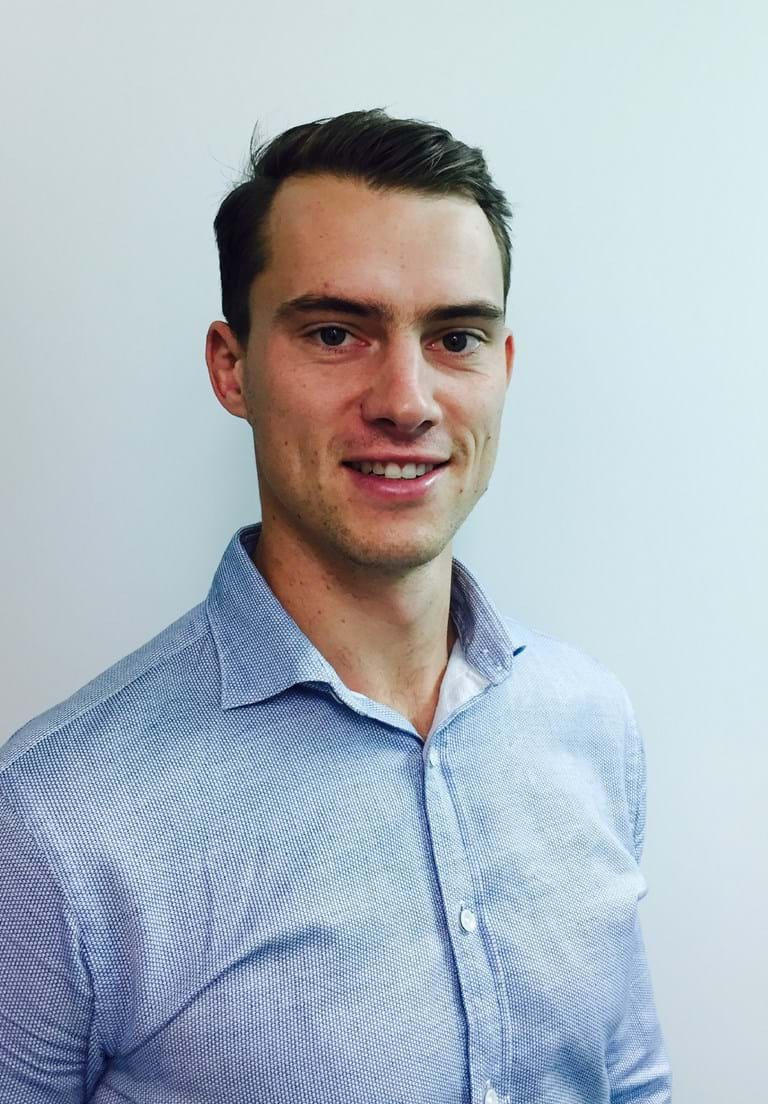 Australian Physiotherapy Association Titled Sports Physiotherapist
Master of Clinical Physiotherapy (Sports) (Curtin University)
Bachelor of Physiotherapy (Notre Dame University)
Member Australian Physiotherapy Association
Member Sports Physiotherapy Australia
Dry Needling
James consults at the Blackburn South clinic on Wednesday & Fridays
Since completing his Bachelor of Physiotherapy at the University of Notre Dame in Fremantle, WA, James has worked both locally and internationally in the sports medicine field. He worked at a specialist sports medicine practice in New York City before returning to Perth to complete his Masters of Clinical Physiotherapy specialising in Sports Physiotherapy from Curtin University. James has moved to Melbourne to work at the Western Bulldogs in their VFL program and at Melbourne Sports Physiotherapy's Blackburn clinic.
James has worked for the West Australian Cricket Association and the Fremantle Dockers as well as having extensive private practice experience. He has a passion for sport and the role that strength and conditioning can play in injury prevention. He has a significant interest in high performance, particularly in football, basketball and cricket. He has played WAFL football and has significant amateur experience as well as participating in other athletic pursuits like the Rottnest Swim.
Specific Interests
– Strength and conditioning for injury prevention and rehabilitation
– Tendinopathies
– Lower back pain
To book an appointment with James Grierson in Blackburn South, please call 03 9845 2330 or go online.
Email: JamesG@melbournesportsphysiotherapy.com.au Book an Appointment with James Grierson